Ultherapy®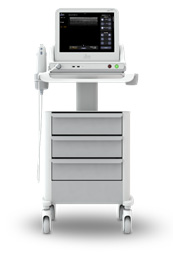 The Ultherapy® System, has received FDA clearance to non-invasively treat the face and body's own natural healing process to lift, tone, and tighten loose skin.
The Ultherapy® utilizes the innovative technology which helps not only to eliminate externally visible skin imperfections but also initiate collagen-building process within the SMAS by affecting deep layers and muscle fascia.
Function:

Face lifting
Reduce skin laxity
Wrinkles improvement
Improve skin texture
Tightening & Lifting
Expedite collagen generation

Features:

Approved by FDA for skin lifting on the brow, neck and under chin areas
Selective aggression of the target without damage of adjacent tissues
Minimal downtime, so patients are able to return to work immediately

Focus:

Loose skin
Contouring
Ptosis
Double chin
Neck lines
Nasolabial folds
Forehead lines
Mental crease
Frown lines
Crow's feet
Marionette lines
ULTRAFORMER®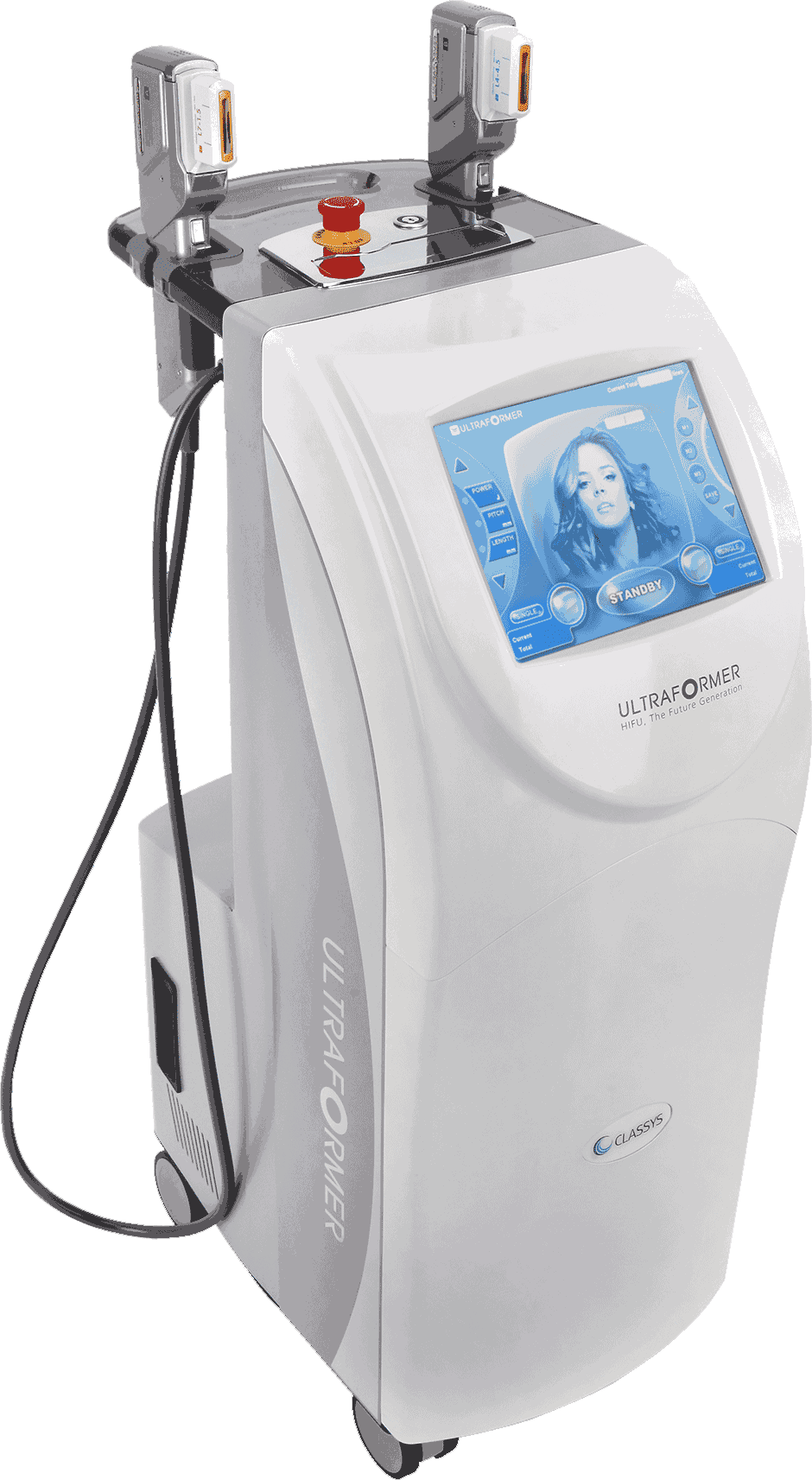 The ULTRAFORMER® is an optimum, non-invasive ultrasound device that lifts and tightens the face for a youthful complexion and tightens the body for slimmer contours. With precision per shot pulse, HIFU-powered transducers are designed to either remodel collagen to remove facial wrinkles and sagging skin or tighten body tissues to reflect your true potential.
Function:

Flatten bumps in the skin
Pores minimizing
Wrinkles improvement
Improve skin texture
Tightening & Lifting
Improve smile line

Features:

Effective result up to 24 months
Approved by KFDA
Stimulate collagen production
Without any downtime, ensure maximum convenience and comfort followed by impressive results

Focus:

Forehead wrinkles
Nasolabial folds
Double chin
Eyelid sagging
Loose neck skin
Crow's feet
Contouring
AR Ellisys Plus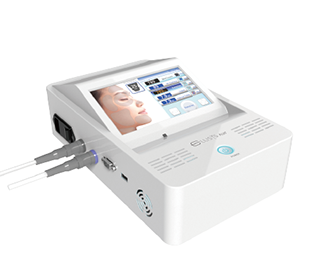 The AR Ellisys Plus is the ideal technology for skin lifting, tightening and rejuvenation by utilizing minimally invasive micro-needles to deliver controlled energy directly into various depths of the skin. The depth of penetration of the micro-needles can be adjusted from 0.5 to 3.5mm based on treatment target areas with outstanding end results such as skin lifting, pore-size reduction, tightening and overall rejuvenation.
Function:

Skin Whitening
Lighten spots and scars
Pores minimizing
Flatten bumps in the skin

Features:

High precision needle depth control
Results are visible immediately

Focus:

Pores
Uneven skin tone
Rough skin
Pimples
Acne
Surgical scars
*All information provided by manufacturer