GUINOT facial repair treatment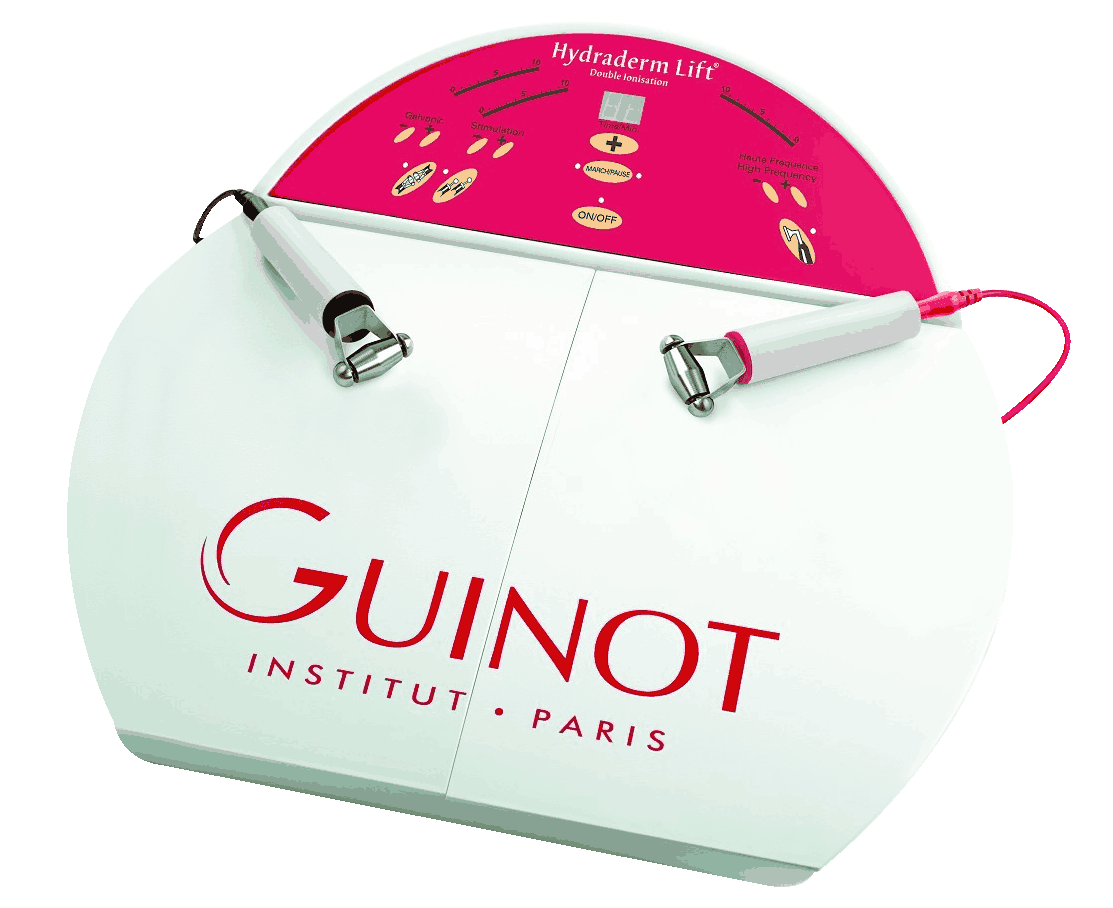 The professional beauty brand from France - GUINOT is the first place in the European women's beauty market for over 40 years. This treatment apply GUINOT's ion gel into the skin to achieve deep cleansing, moisturizing and soothing effects.
Function:

Deep Cleaning
Improve skin's moisture, brightening skin
Soothing skin
Makes skin easier to absorb follow-up skin care products
Whitening skin
Wrinkles improvement
GUINOT Eye Logic Treatment
The products used in this treatment include ATP (Adenosine triphosphate) and nourishing formula, which supplies the elements required for healthy regeneration of the skin and stores essential energy for younger looking skin.
Function:

Reduces wrinkles, puffiness, dark circles
Eyes Firming
Restore vitality around the eyes

Features:
Verification of scientific evidence on effectiveness
After 1 treatment:

strengthens the delicate skin, reduces puffiness and dark circles significantly
40.2% reduction in wrinkle depth
Increased eyes firmness by 46.7%

Focus:

Wrinkles
Puffiness
Dark circles
Multiple signs of eye aging
Infusion™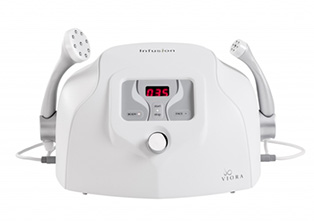 Infusion™ offers a non-invasive solution to a wide variety of cosmetic conditions. Based on the scientifically proven proprietary Ionwave™ technology, infusion™ maximizes cell permeability and absorption, enhancing the overall appearance of the face and body.
Function:

Cellulite reduction
Wrinkles improvement
Body sculpting & tightening
Skin firming and lifting
Improve stretch marks
Lightening dark circles
Improve skin texture

Features:

Quick and comfortable treatments with no pain or downtime
Safety & flexibility of a non-invasive solution
Highly efficient & effective treatments with proven results

Focus:

Uneven skin tone
Rough skin
Dry skin
Loose skin
Dark Circles
Eye Bags
Puffy Eyes
Cellulite
Stubborn body fat
Stretch marks
Robolex®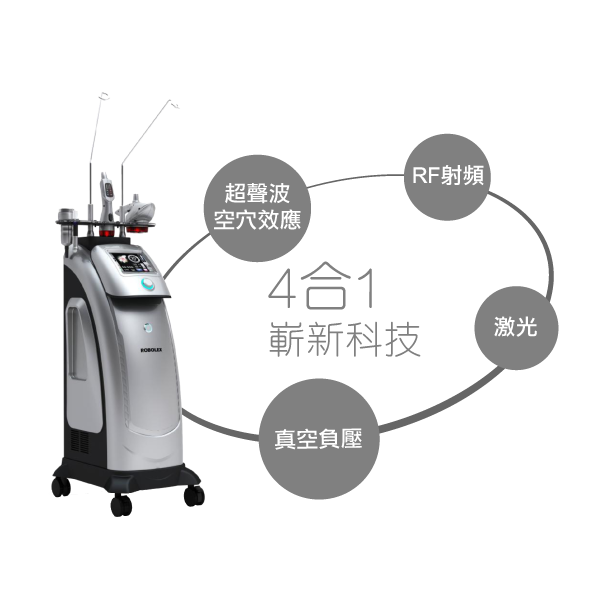 Robolex® is an effective and time saving body contouring device combining ultrasonic cavitation, RF , Vacuum Suction, Low Level Laser. It can enhance the blood circulation and lymph drainage of the dissolved lipocytes, and maintain the elasticity of the treated area by using Vacuum.


Function:

Cellulite reduction
Skin firming and tightening
Expedite collagen generation
Body sculpting and improve swelling

Features:

Combines 4 technologies in 1 platform
Safety & flexibility of a non-invasive solution
Highly efficient & effective treatments with proven results
Results are instantly visible after each treatments

Focus:

Cellulite
Stubborn body fat
Double chin
Stretch marks
Gardasil 9 HPV treatment (9 in 1)



The 9 in 1 HPV treatment is available for males and females above aged 9. Its safety has been recognized by the World Health Organization (WHO) 1,2,3 and treatment is conducted by professional doctors.
1 Recommendation on the use of Human Papillomavirus HPV Vaccine, CHP, HKDoH, Mar 2013
2 Hong Kong Product circular (GARDASIL, MSD)
3 Saah A et al, Long-term extension study of Gardasil in adolescents; results through month 96. Poster and abstract presented at the 28th IPC 2012



*All information provided by manufacturer